Every year, the National Association of School Psychologists (NASP) holds its Annual Convention, an event that allows school psychologists from all over the country to gather for learning opportunities about important topics related to education and mental health issues affecting children and youth. The 2022 conference was held in Boston February 15-18. The theme was "Engaging Hearts and Minds," a phrase that resonated deeply with our team.
The conference included access to more than 1,200 sessions, all providing a wealth of knowledge for our team members in attendance. Psyched Services also had the pleasure of being presenters and exhibitors, allowing us to share our knowledge and cutting edge model with a number of attendees.


Day 1
After arriving in Boston a day early, our team was eager to head over to the Exhibition Hall to set up the Psyched Services booth, where we were able to meet an incredible amount of knowledgeable, kind individuals over the course of the conference. Thank you to everyone who stopped by and engaged in genuine conversations with us.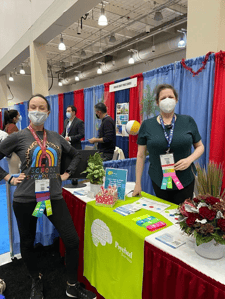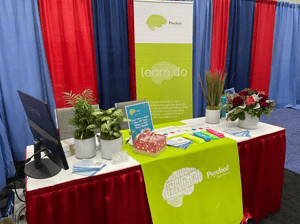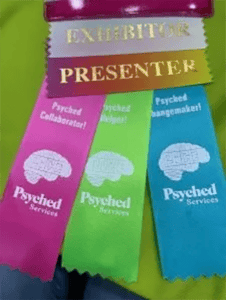 People were so excited about the badge flares we were giving away, about our heart shaped lollipops (in honor of Valentine's Day!), about our beautiful flowers, and about winning free CEUs.

The keynote on the first day was particularly exciting for our team, as the introduction to the speaker was given by Dr. Laurie Klose, a previous professor at Texas State University, who taught four Psyched team members, including our founders Kristyn and Marlene. Dr. Temple Grandin's presentation was incredibly inspiring! It was so popular that it was standing room-only in the back of the grand hall.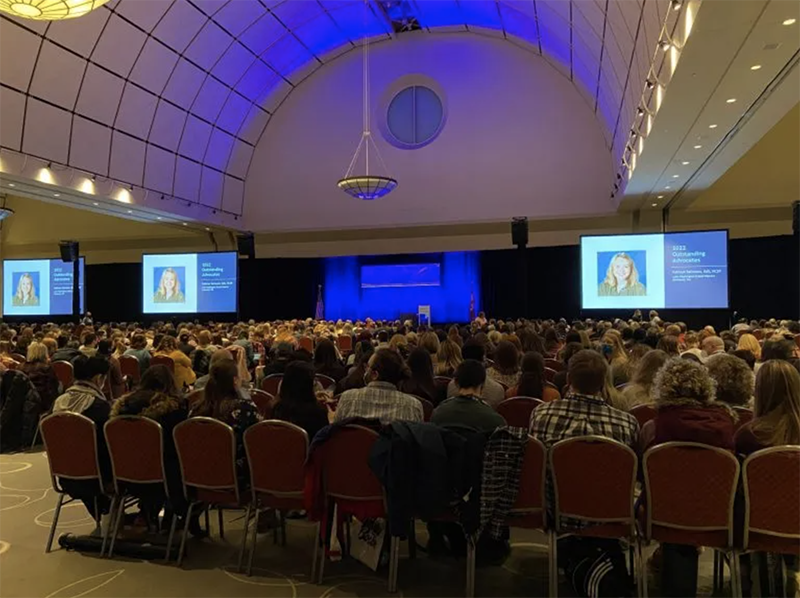 We attended some wonderful sessions to kickstart the conference, including one entitled "Cultural and Linguistic Responsive Evaluation Strategies for Emergent Bilinguals." The presenters' mantra was what you put in, you will get out. Their values aligned closely with ours – every child is different, and each one has unique needs that we must work to meet.


Day 2
We loved welcoming more visitors to our booth! Our team members saw many familiar faces and connected with first-time attendees, too. A student from Texas stopped by, and she was so happy to talk to us, as we eased some of her fears of working in the field. Connecting with the next generation of school psychologists is a special part of this annual gathering.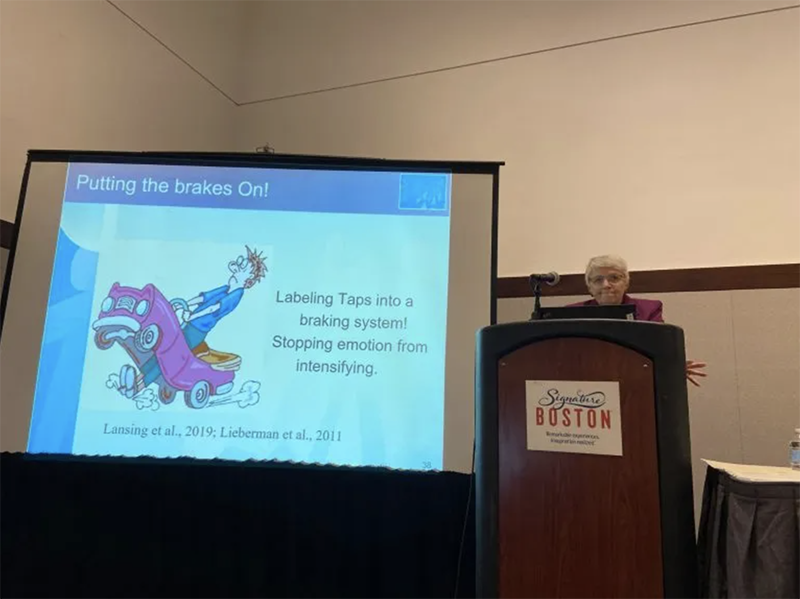 We attended several more sessions that day, but one session in particular, entitled "Unpacking Emotion Differentiation and Building Emotional Resilience in School-aged Children," by Gayle Macklem from William James College left quite an impression on us. The presentation explained how important it is that we teach kids how to label emotions so they can regulate them. As a takeaway, she shared great resources on how to accomplish this with children in different age groups. We look forward to applying this in our work as well!


Day 3
It was time for the Psyched team to shine! We welcomed attendees to our presentation on collaborative report writing – an essential part of our work. As a bonus, we gave away a door prize: 4 free, NASP-approved CEUs! Paige M. from New York was the lucky winner. She said she really liked our presentation and was already communicating with her district to see how she can collaborate more with others, as she is the only district psychologist.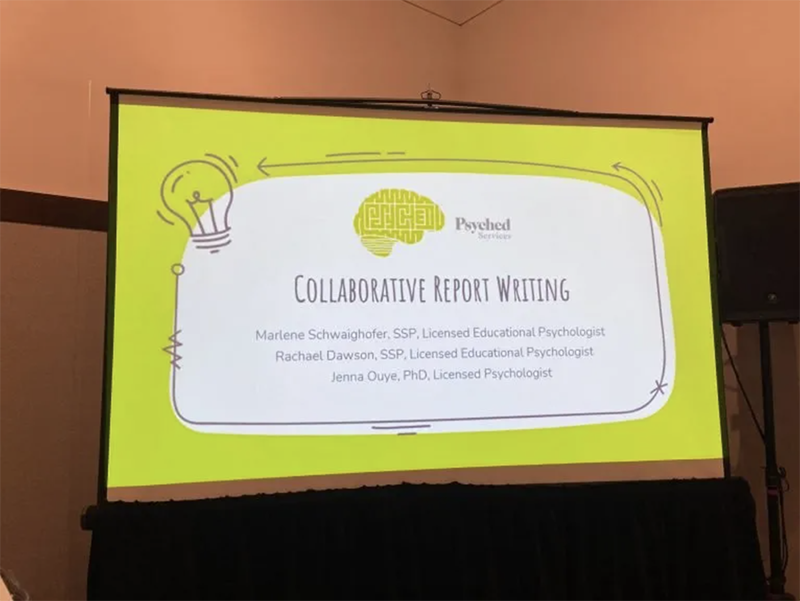 After hosting our session that morning, we still had time to soak up the last day of the conference. One topic left a remarkable impression on us. Dr. Jack Naglieri presented on "Equitable Assessment of Gifted Students Using the Naglieri General Ability Tests," and he discussed that equity does not only apply to the psychometrics of a test, but the test content, too. He shared that early in his career he was tasked to give traditional intelligence tests to Native American students at a reservation. However, those tests contained a lot of verbal content that the students had not been exposed to. That experience led him to develop his tests that do not rely on verbal and cultural knowledge.

In addition to learning from Dr. Naglieri (one of our great collaborators), it was a day full of "celebrity" sightings! We saw Dr. Steven Feifer and Dr. Sam Goldstein. And NASP President Dr. Laurie Klose stopped by our booth to chat.

Thank you for reading about our #NASP2022 experience! These learning experiences are invaluable for our team, as we are always seeking new information to help us operate at the highest levels and serve students to the best of our abilities. We continue to strive for excellence.
Download our Culture Code below to see what sets Psyched apart!